The Silk Me Kids Hair Care Plan is a 4- biweekly visit plan created to provide a consistent regimen to aid in hair repair, growth and manageability.
During the shampoo process, the hair and scalp are cleansed. This is the time where we cater to treating the hair, and providing TLC to the scalp.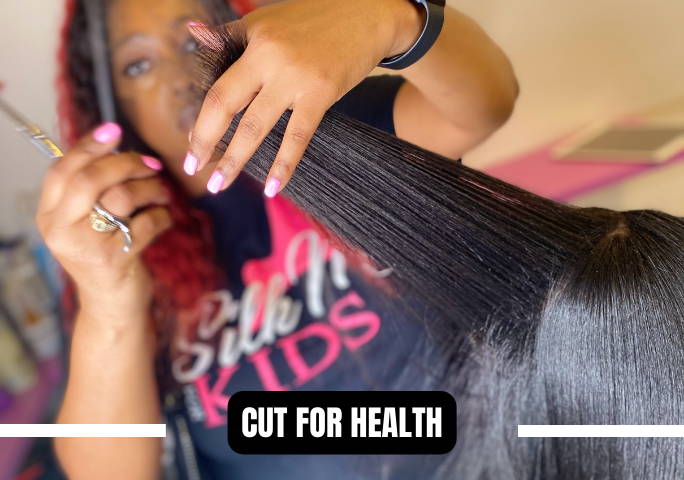 When it's time to cut, the dead hair is coming off so the healthier hair can push through.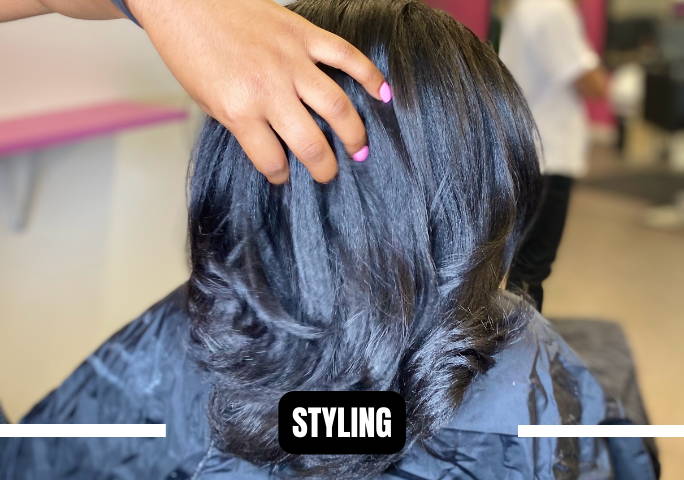 Once we go through the silk press process, the hair is curled. The hair will be shiny, bouncy, and full of life.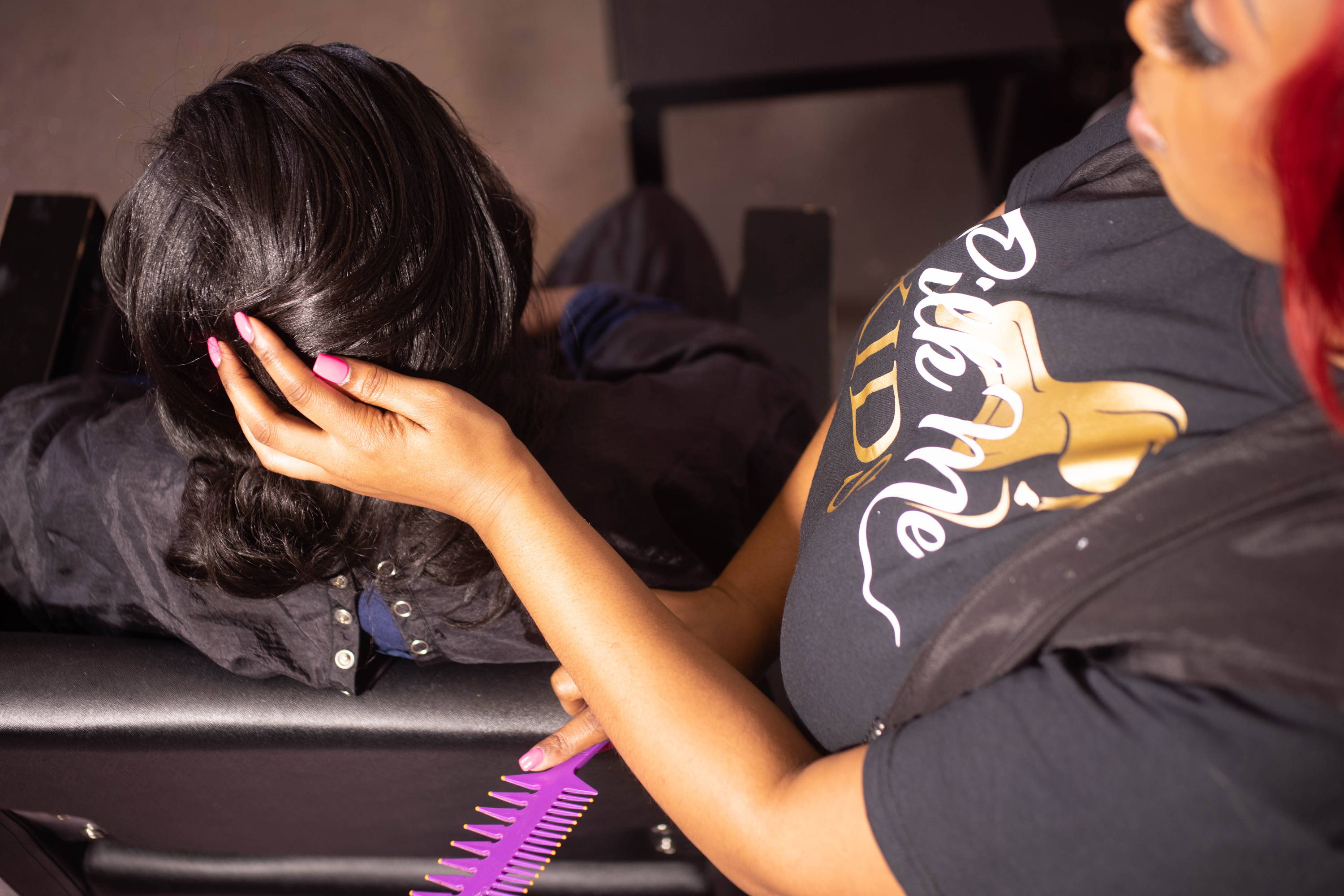 Pay for the Plan IN FULL or with a PAYMENT PLAN through SEZZLE or KLARNA
Click book and select desired location
Read Salon Informational/Policies, confirm, then click book appointment
Proceed to scheduling system to select Meme as your stylist. Next, select the plan revisit ($0) service, then lastly select your desired date and time.
I LOVE THE CONSISTENCY
"My daughter hair was very hard for me to maintain on mt own. I found Ms Meme on instagram a few years back, and lets just say WE ARE FOREVER CLIENTS". The hair care plan was lifesaver because I am able to have a standing appointment and not have to worry about getting serviced. It's WELL WORTH IT"

MY HAIR IS GROWING SO GOOD
"When I first booked with Meme, I was looking for someone to care for my hair. I wore braids alot and it made my hair break off. Once I got on the hair care plan, I seen a different the first time around. I upgraded from 4 to 24 visits so I can keep up the good progress"


SHE CARES ABOUT HAIR
"I have been following Meme for about 2 years. I don't act quick on people until I can see results. When I booked, she asked all the right questions and provide amazing advice so I can care for my hair at home as well. She suggest a plan because of the condition of my hair. I must say the lady know her stuff. You wont be disappointmed"


We Are Here To Support YOU

7701 Dwyer Rd
Ste 106

New Orleans, La 70126